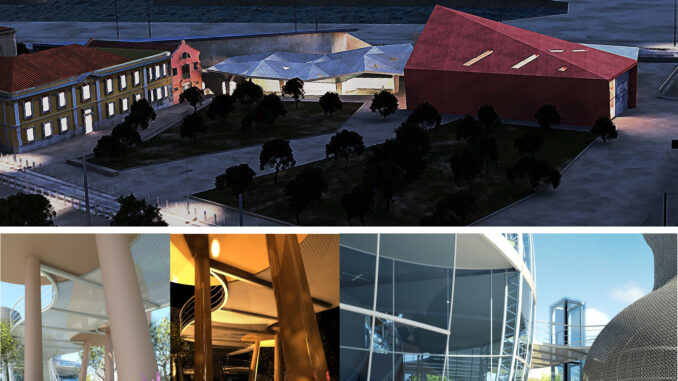 DUE TO THE PANDEMIC THE JAMES W. STRUTT MEMORIAL SCHOLARSHIP WAS DELAYED AND TWO STUDENTS WERE AWARDED IN JUNE 2023. WE WILL BE RETURNING TO AN ANNUAL AWARD FOR 2023-2024.
There were two finalists who had projects that were inspired by their site and program, derived from research and exploration, and creatively addressed structural and spatial possibilities.

Darion Dillabaugh, for 'Ceramica da Marinha'.

Jury comment: A conceptually, programmatically and culturally rich project. The exploration into shards of pottery and their possibilities resulted in a series of conjoined irregular triangulated slabs, creating a series of interconnected internal and external spaces. The exhibit hall playfully reflects the angular planes of the additional buildings in the complex, the colour pallet and roof lines combined and harken back to the surrounding traditional architecture. The angular forms take on a sense of restful play, washed by the light of the Portuguese sun.
and

Sarah Mojeski, for "The Potter Garden'.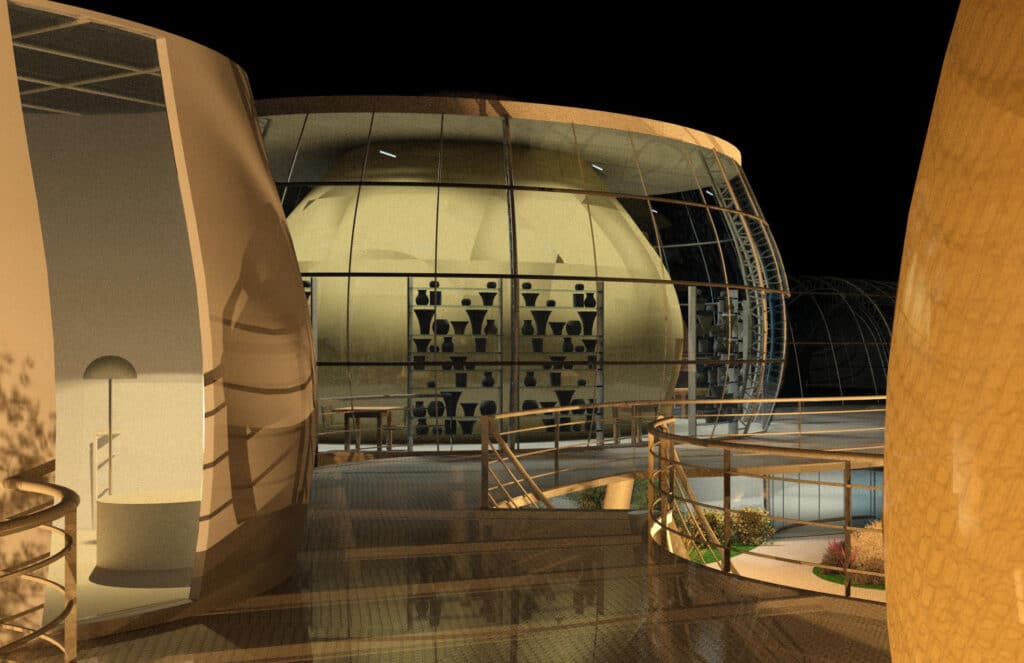 Jury comment: A playful and immersive project that demonstrates the process of exploring a singular form through all it dynamic iterations. As object, to volume, to deconstructed tangents, the project simultaneously speaks to the throwing of a piece of pottery to its use, to its encapsulation as an item to be displayed. The project takes a joyful meandering trip through the site, anchoring the concept in varying layers of permeability but consistently revealing the geometrically related forms and initial materiality of the structural forms.