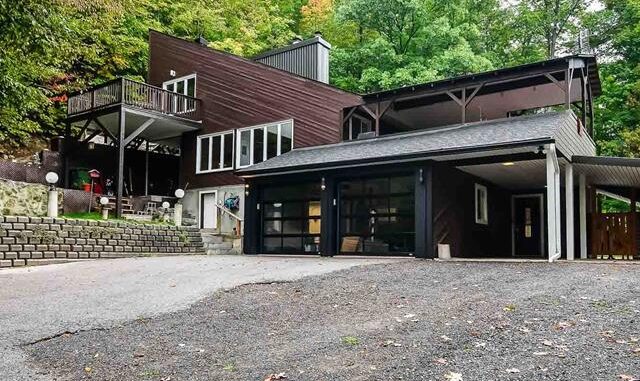 The Hutton house was built in 1973 for the Family of Jonathon Hutton. A striking home built to climb the escarpment against which it is sited.
The multilevel home has had a more recent modification/addition (was a lower level income generating rental unit, but has been updated to a home gym/double garage) that protrudes from part of the original carport area. However, the house itself is still a wonderfully gracious home for both family and entertaining.
The entry, tucked back beside the carport, belies the grandeur of the house. The foyer is large and welcoming, and the main central staircase hints at the light spaces above.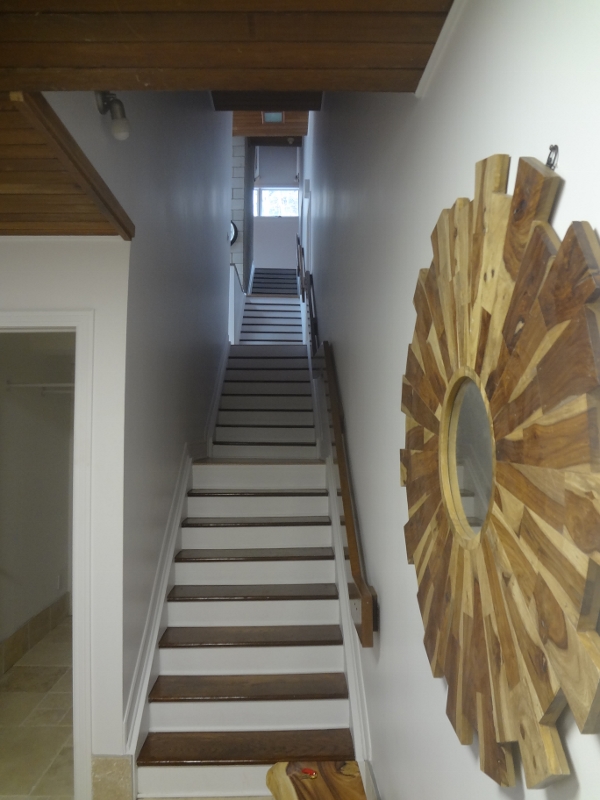 The mid-level of the house has the kitchen, dining, large covered outdoor terrace on the west side of the home, and the main bath, children's bedroom wing, playroom with loft play area, and laundry facilities on the east side.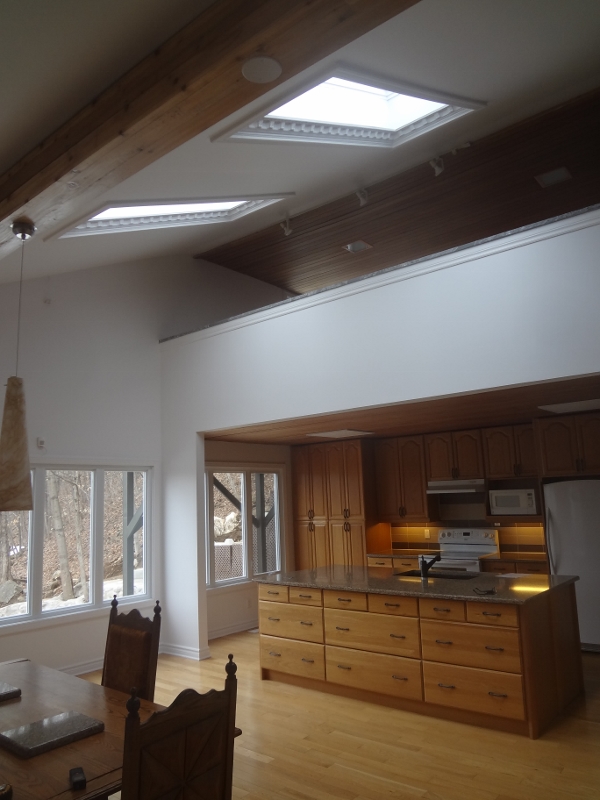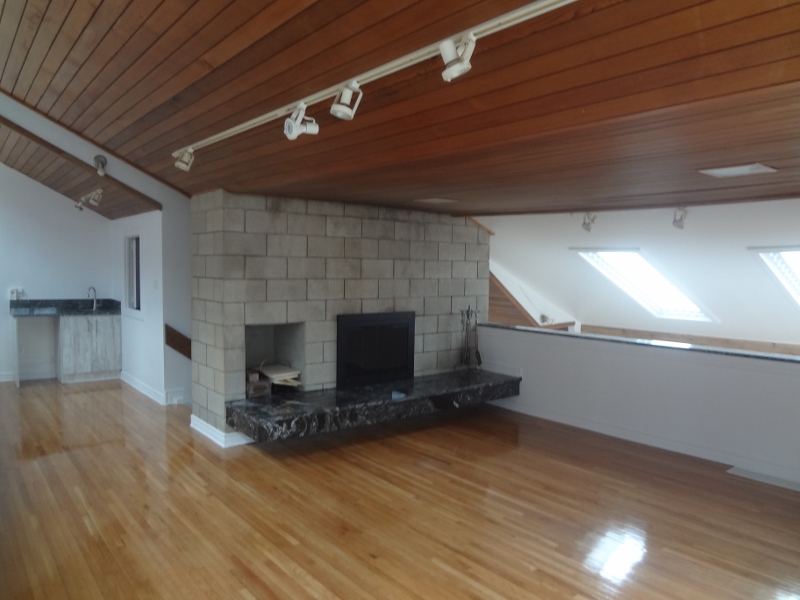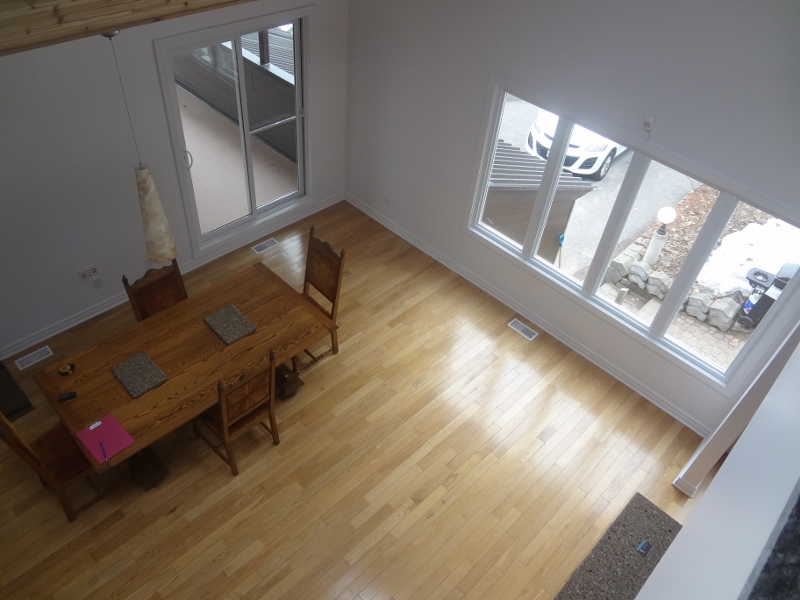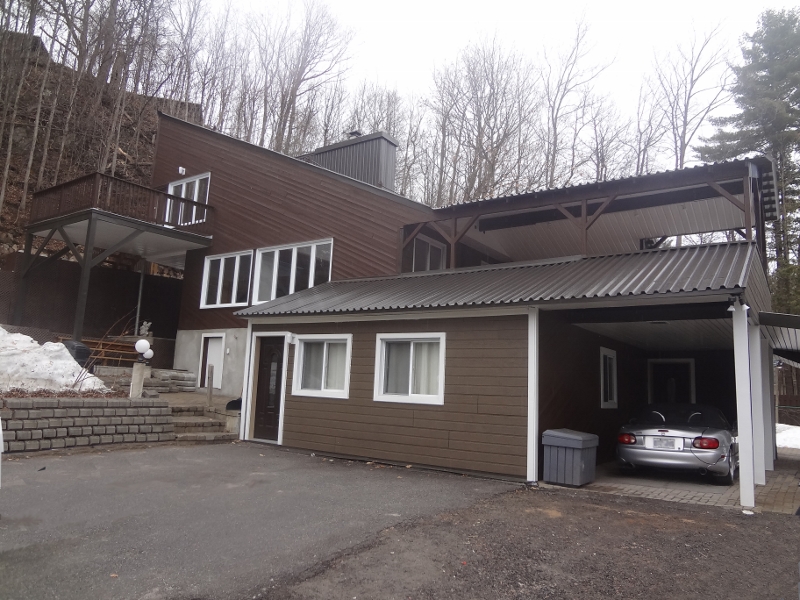 At the time of writing this blog entry, the house is for sale. More information and photos available through the Realtor here.