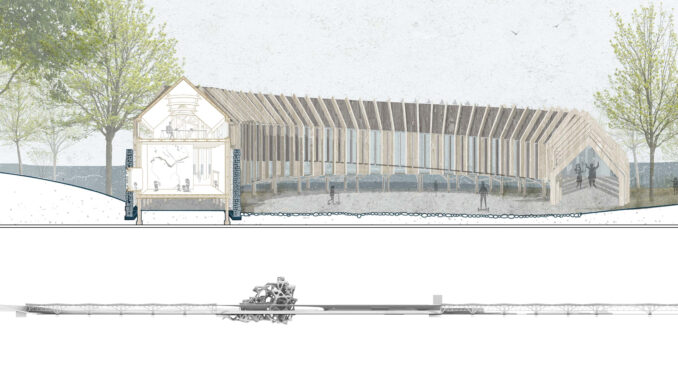 DUE TO THE PANDEMIC THE JAMES W. STRUTT MEMORIAL SCHOLARSHIP WAS DELAYED AND TWO STUDENTS WERE AWARDED IN FEB 2022
Kseniia Beliaeva for City Re-Curve
Refurbishment accenting lost details.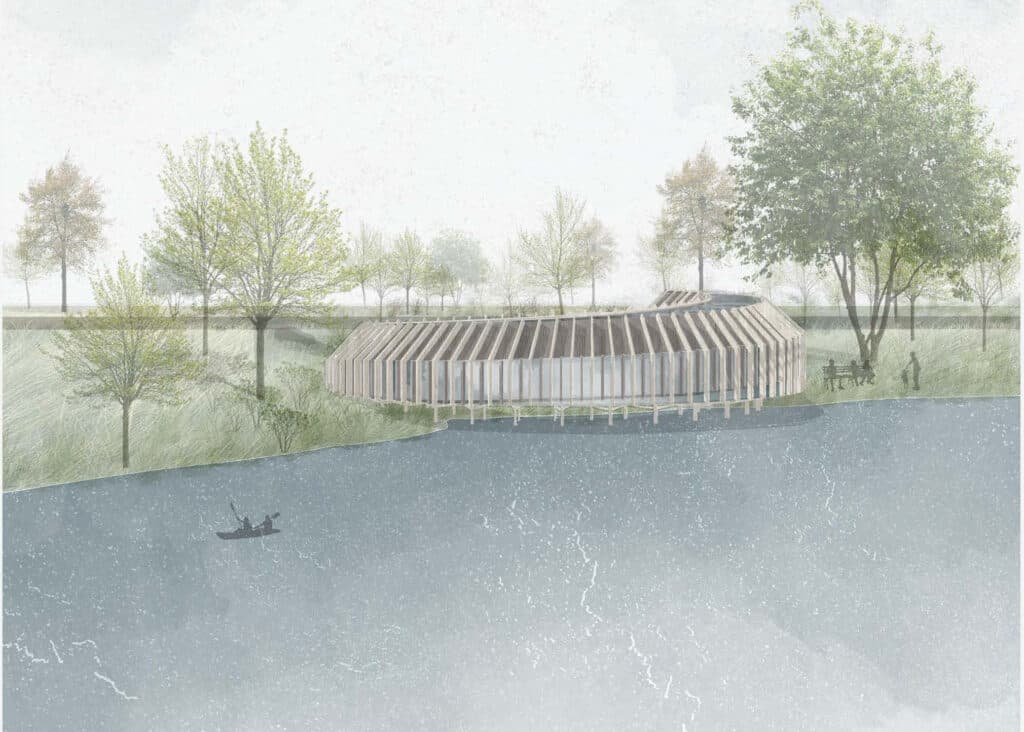 Jury comment: Rich precedent research, and sophisticated exploration of geometry as a module (frame), transitioning (morphing) to 'other' as complementary and functional form.
and
Myles Hardy-Kavanagh for Lemieux Island Park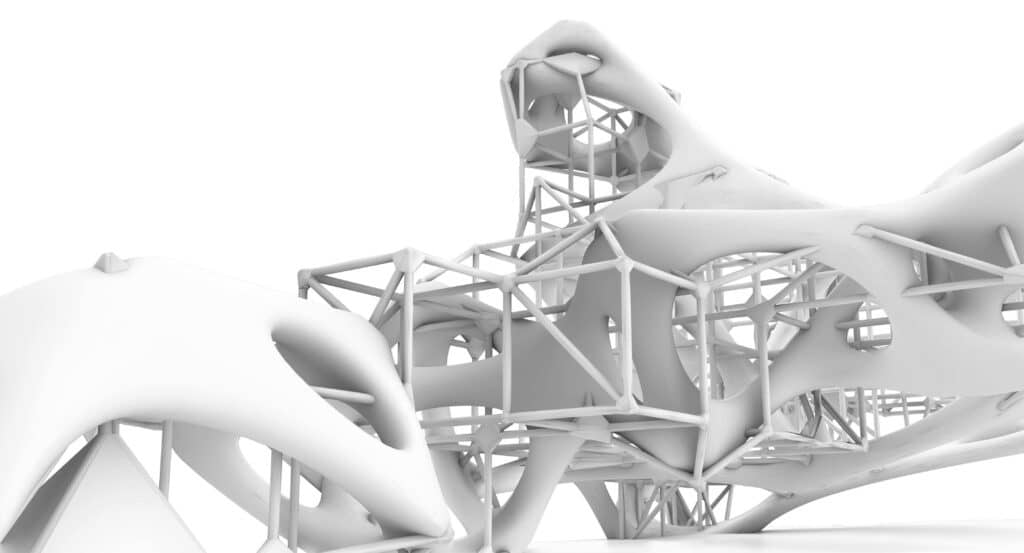 Jury comment: An impressive exploration of parametric geometry, thoroughly explored, and then consciously manipulated to explore possibilities of organic -or fantastical- structure and spaces.